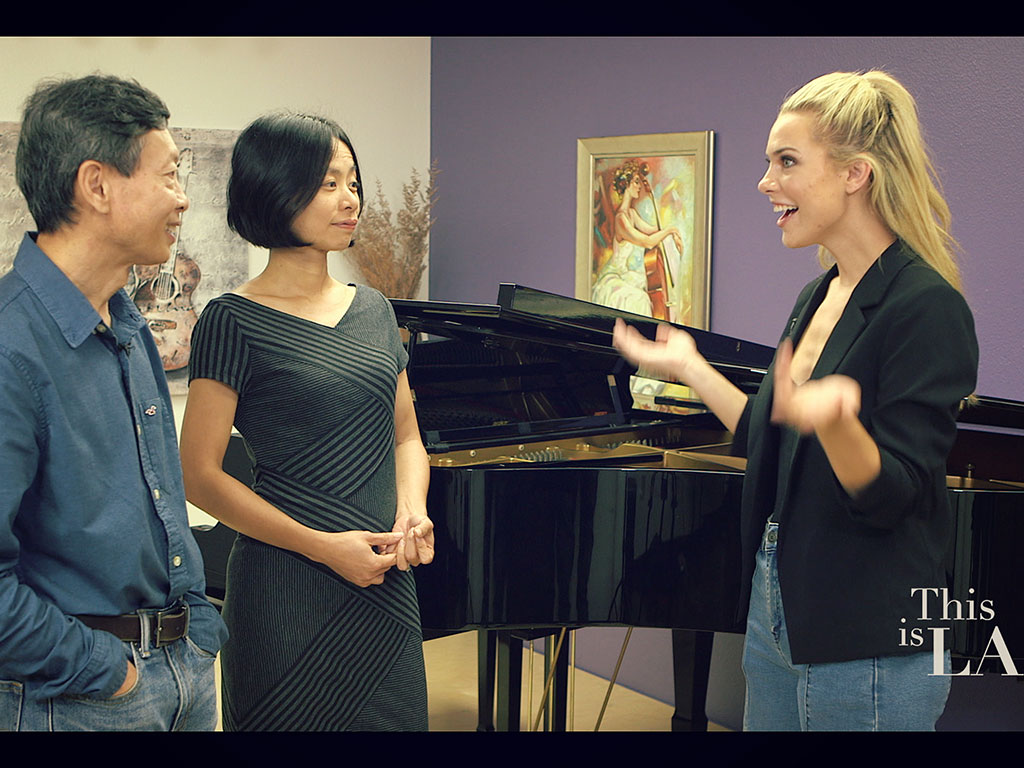 OC Musica's owners on CBS2, "This is LA" EP 319
We believe learning to sing or play an instrument should and can be fun. It's very important that every student has access to high quality music instruction, also given the opportunity, encouragement, and supportive environment to perform regularly. Our school's mission is to provide this access, opportunity, and the environment where natural musical growth can be nurtured.
When you enroll at OC Musica, you open the door to many membership benefits beyond the lesson room, including:
Caring, qualified teachers!
Music and Dance programs at one location.
Wide-open access to lesson rooms and The Recital Hall for all of your practicing and performance needs.
Many opportunities to perform: at least six concerts per year, at no extra cost; musical evenings (only for adult students), at no extra cost; two annual recitals at a big theater
A flexible and generous approach to lesson make-ups to accommodate busy families.
Discounts on tuition fee for family members.
Scholarships/Financial Aid for students with high potential or with financial needs.
and much more!