Staff Bios
Matthew Peskanov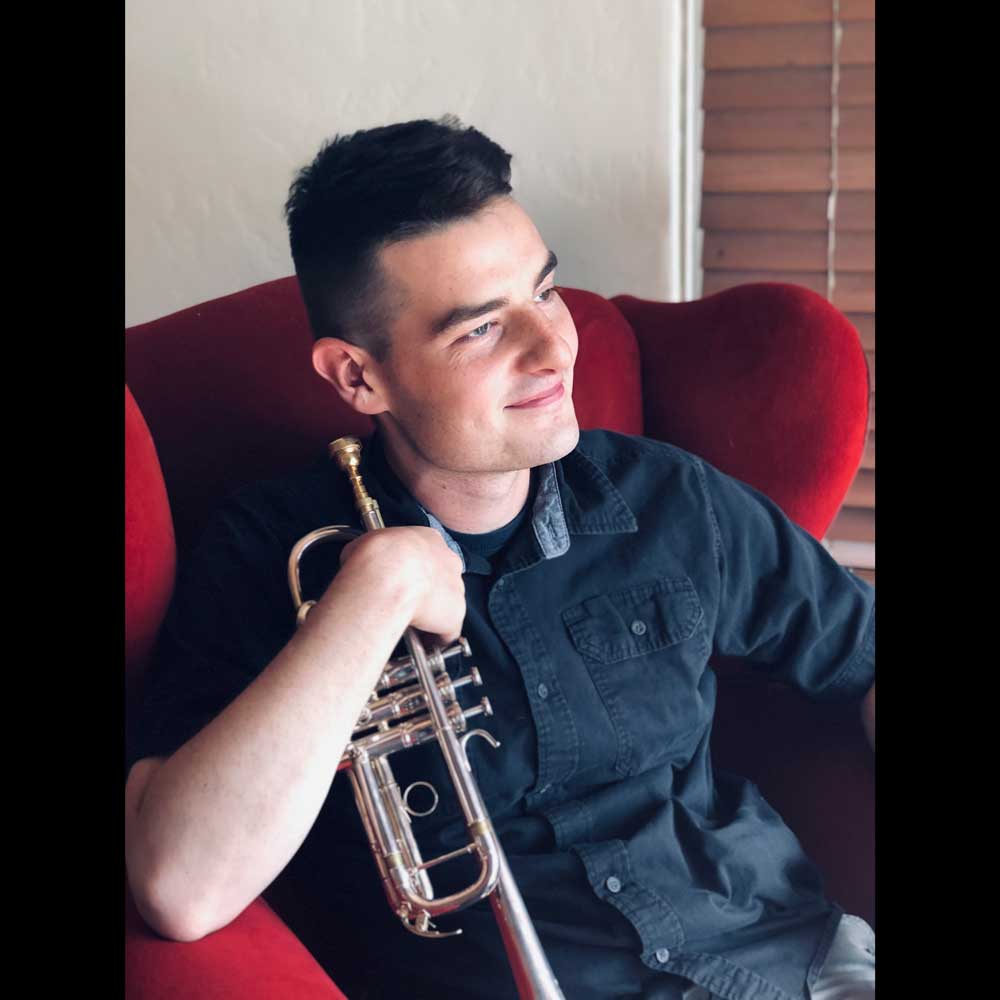 Trumpet
Hi I'm Matt! I've been playing the trumpet all my life, it has sort of been my compass. I love to share music and stories with friends, family and as many other people who want to listen. I especially enjoy sitting down with students and teaching them how to express themselves and their story through whatever genre.
Biography
Matthew Peskanov, originally from New York, grew up in a musical household. Everyday he would hear piano, flute, clarinet, saxophone, a vocalist, but no trumpet. He quickly gravitated towards the trumpet and began taking music lessons. As a young student he was selected to participate in All-County, All-State, and All-Eastern music festivals which showcased the best young musicians in these areas. Out of high school he was awarded the John Philip Sousa award. Matthew went on to study at the Mannes School of Music where he fell in love with music theory and orchestral music. After a year of playing musicals at various theatres on the East coast, Matthew decided to audition to be a Marine Musician in the US Marine Corps. He served as a Marine and musician for four years. Now Matthew resides in Long Beach with his wife where he is continuing his education at the Bob Cole Conservatory of Music at CSULB.
---
Language: English
Hometown: East Northport, NY
Musical Background: -classical
-jazz
-band/marching band
-musicals/theater
-commercial
-pop

Matthew has studied classically primarily but has performance and teaching experience in all genres listed above.
School: -Mannes School of Music

-Bob Cole Conservatory of Music at CSULB
Years Teaching: 8 years
Hobbies: -Running
-Hiking
-Coffee
Message To You: I am so lucky that I've decided to put so much care into learning the trumpet. I feel that it is the best choice of instrument for a young student to pick up right away. Learning an instrument really teaches us so much and I'm truly grateful to help be apart of that for each of my students.